FSR's highly successful Project Wall Box family is being expanded with two new models priced specifically to ease the installer's bottom line. These economical large open wall boxes designed to fit 16" on center stub bays simplify audiovisual and IT installations by providing space for routing cables, AC connections, and digital media product mounting in 4" and 3" thick walls.
The PWB-320 has KO's up to 2", flush cable-tie mounts, triple play mounting openings for AC/AV/IT applications, IPS mounting, and two optional adjustable locking shelves for mounting equipment. There are also 2 optional internal AC brackets available with 2 or 3 Decora openings that ship with SpikeShield™ 15-amp receptacles included. The infrastructure solutions are available in sizes to fit typical wall designs and can be used with or without the decorative trim ring and cover options. They are also available in 3" deep versions for shallow wall applications.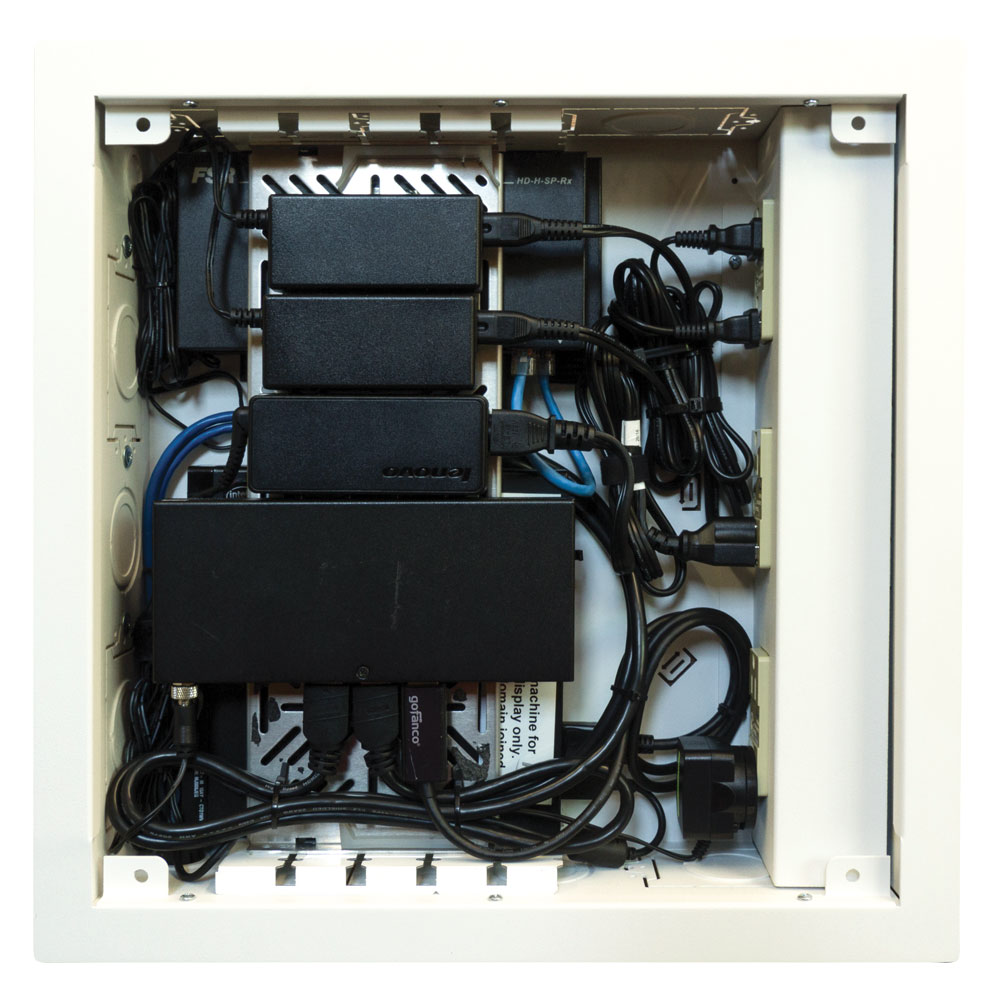 Triple Play Mounting Solution

PATENT PENDING
The PWB-320 Series are punched in 6 locations with FSR's Triple Play Mounting Solution which provides 3 different options for mounting conduit, cabling, plates, and back boxes to our wall boxes.
1. Conduit can be run directly to the center 1" & 1 1/4" concentric KO
2. Punched & tapped for low-voltage class-2 box-less plate mounting
3. Tapped to mount standard single gang low-voltage boxes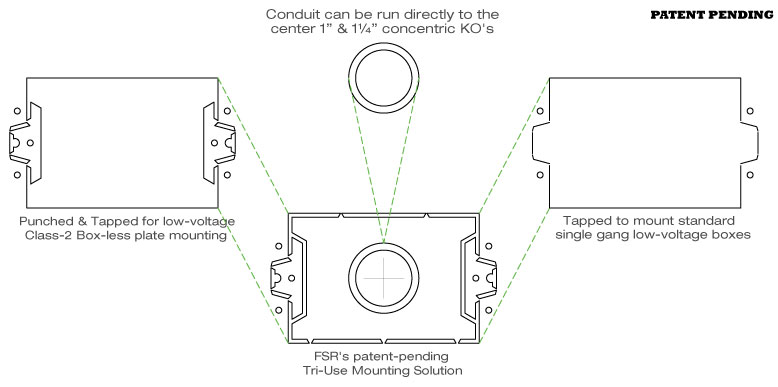 Product Insider: PWB-320 Project Wall Box Part 1 Video