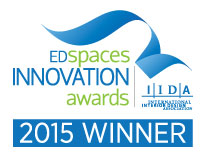 Introducing the HuddleVU Works Mini to the HuddleVU collection. Use the Works Mini to conduct those mini meetings, group assignments, or remote learning consultations.
Why choose HuddleVU Works Mini:
Complete Collaboration System for up to 4 users.
Simple to use push button system with feedback
Includes all cables for HDMI
Includes VGA to HDMI Signal Converter
The only thing needed is a display
Stock models are available in 9 different finishes or can be customized with any of the hundred of finishes Wilsonart™ offers.
See why the HuddleVU Works Mini is the complete collaboration solution
MINI BUNDLE INCLUDES:
MiniVU Table (Select height and finish)
HuddleVU T6 4-HDMI
HuddleVU PC Input Conversion Kit (includes DV-PC2HD Converter)
Bracket Kit and 4 Colored cables
Under Table Wiring Bracket Included with the purchase of a table.