MetalForming Magazine Recognizes Progressive, Dynamic and Innovative Women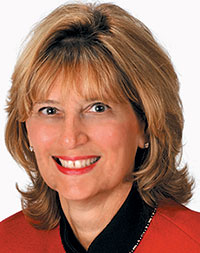 Woodland Park, NJ -- November, 2018 – FSR, a leading manufacturer of a wide variety of infrastructure solution products for the audio/video, Information and Communications Technologies (ICT), education, corporate, hospitality, and government markets, is proud to announce that its president, Jan Sandri, has been named a Woman of Excellence in MetalForming & Fabricating from MetalForming magazine. The award honors individuals who are progressive, dynamic and innovative.
"MetalForming magazine is proud to recognize these industry leaders—women who not only contribute to the success of their metal-fabricating and metalforming companies, but who also inspire other women to follow in their footsteps," says Lou Kren, MetalForming senior editor. "We received many nominations, so being named a finalist is truly a special achievement. With this award, our goal is to recognize the dedicated, hard-working and inspiring women throughout our industry, and to not only honor their excellence, but also to acknowledge how they help support those females that may be interested in a similar career. We hope that these awards help inspire those to follow in their footsteps."
Sandri is a founding member of FSR, which was established in 1981. She has over 37 years experience in the manufacturing and fabrication of American made Floor Boxes, Ceiling Boxes, Wall boxes and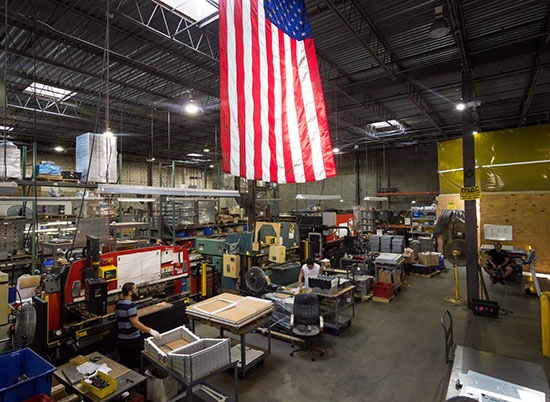 Table boxes, as well as a full line of interfaces, distribution amplifiers, matrix and seamless switchers, and HDBaseT & CAT-X signal delivery solutions. Sandri's significant contributions extend from developing products that answer a real need, such as FSR's original control and metal integration products, to having served as a director on the Board of several industry organizations. Sandri has grown FSR, a women-owned business that strives to maintain green manufacturing processes, from three people to a staff of over 100.
Sandri's generosity and sense of civic responsibility are truly inspirational and legendary. She has served as the mayor of Little Falls, NJ,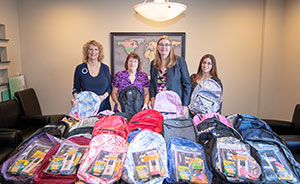 her home town, as well as on the town council, did a stint as fire commissioner, police commissioner and was also the president of the board of health. As mayor she donated her salary to local worthy causes, or needy people, and every fall, as school opens, Jan leads the charge towork with United Way and donate supplies, such as backpacks and notebooks, to children whose families are having a difficult time keeping up with the economy.
"It's truly an honor to receive this award and be recognized by one of the industry's leading publications," says Sandri. "The manufacturing industry provides so many great opportunities for women — and is such a rewarding market to work in. I'm thrilled that I can help to inspire other women to forge a career in this great field."
MetalForming's editorial staff received entries from many qualified, deserving individuals spanning the manufacturing landscape and selected the winners based on criteria including longevity, accomplishments and intangibles.
About FSR
FSR, established in 1981, manufactures a wide variety of signal management and infrastructure solutions for the AV/IT, Information and Communication Technologies (ICT), corporate, education, hospitality, government, and religious markets, including floor, wall, table, and ceiling connectivity boxes and wireways, as well as a full line of interfaces, distribution amplifiers, matrix switchers, seamless scaling switchers and HDBaseT signal delivery solutions. FSR offers live 24/7 technical and sales support throughout the country from expertly trained technicians and sales representatives. The Company is also an HDBaseT Alliance Adopter Member. For more information: www.fsrinc.com .
FSR Contact: Jan Sandri
973-785-4347 • This email address is being protected from spambots. You need JavaScript enabled to view it.
Press Contact: Desert Moon Communications • Harriet Diener
845-512-8283 • This email address is being protected from spambots. You need JavaScript enabled to view it.This email address is being protected from spambots. You need JavaScript enabled to view it.