FSR has announced that its Smart-Way Wall Raceway received an NECA Showstopper Award at the recent NECA 2022 Convention and Trade Show. The Smart-Way Wall Raceway was one of 26 winners evaluated by panel of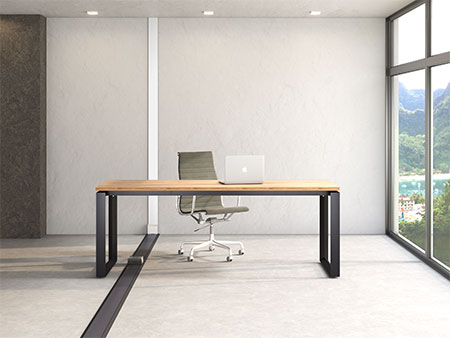 expert judges from a pool of 150+ candidates featured at the annual Showstopper Showcase. The Showstopper Awards were announced on Sunday, Oct. 16 during NECA (National Electrical Contractors Association). The NECA Show, the largest of its kind in North America, is the premier event for Power, Light, Energy and Communication Technology. Attendees gather to find the latest, most advanced and innovative products and services from exhibitors that range from small manufacturers to large corporations.
Sponsored by ELECTRICAL CONTRACTOR magazine, the Showstopper Showcase and Awards highlights the electrical construction industry's newest products and services on the market. Candidates are judged by a panel of tool experts and experienced electrical contractors who look for stand-out products that are unique, innovative and meet criteria for safety, usefulness, and practicality.
'We're thrilled to add another award to our growing collection," stated Jan Sandri, FSR president. "Our Smart-Way Wall Raceway extends the capability of our Smart-Way Raceway so it can now take power and data connections from the floor-to-wall-to-ceiling, making it the intelligent choice for offices, conference rooms, collaborative work environments, or anywhere wire management is desired. We are honored that NECA and ELECTRICAL CONTRACTOR magazine recognized the value in the solution and we are proud that our Smart-Way Systems are all Made in the USA, and we have inventory!"
FSR's Smart-Way Wall Raceway – the newest addition to FSR's Smart-Way family - provides the ability to transition from a floor to ceiling Raceway system. FSR's Smart-Way Raceway is the most cost-effective and easiest way to get power, data and AV across the room to where it's needed The wall unit consists of a ceiling flex conduit feed with soft edges for easy wiring and features floor to wall transition and new edging. Available in slate and aluminum, the Smart-Way Wall Raceway offers the same clean look as the floor version.