New plug-and-play DR Cables easily power today's high-end peripheral devices that use USB Type-C connectors
Woodland Park, NJ – January 27, 2022 –FSR, a leading manufacturer of a wide variety of infrastructure and signal management solutions has expanded its Next Generation Digital Ribbon Cable series to include USB 3.1 Gen 2 Type-C® DR cables designed for most conferencing cameras, hard drives, PCs, laptops or any high-end peripheral devices that use a USB Type-C® connector to transfer data. Introduced at InfoComm 2021, these hybrid fiber/copper cables are now shipping.
Offered in 10m and 15m lengths the cables are compatible with both Windows and Apple iOS, can support a 5V/900 mA transfer limit, and deliver a speed of 10Gbps data transfer without signal loss or delay. Each cable is fitted with a discreet black jacket with connector shells labeled "HOST" and "DEVICE" to aid in error-free connection. The DR USB Type-C® cables* deliver superior per­formance while providing a reliable plug-and-play user experience without the need for software. The cables are plenum rated (type CMP/FT6) and feature enhanced pull strength of 15kg/33lbs. They join FSR's extensive range of Next Generation Digital Ribbon Cables which includes 4K and 8K versions that utilize a proprietary technology to allow high-speed, high-definition, HDMI® signal transmission over distances of up to up to 328 ft. or 100 ft, respectively.
"We're excited to offer our customers a powerful digital ribbon cable solution for today's high-end peripheral devices that use a USB Type-C® connector," explains Jan Sandri, President, FSR. "This latest version of our Next Generation Digital Ribbon Cables fulfills a market need with a product that meets the high technical standard the industry has come to expect from FSR's product portfolio. The new cables are the next logical step to keep our customers ahead of the curve and we look forward to demonstrating their power and performance at events throughout the year."
FSR is known for its award-winning switching products, control devices, connectivity boxes and collaboration systems for the audio/video, Information and Communications Technologies (ICT), education, corporate, hospitality, and government markets. The Company manufactures in the USA.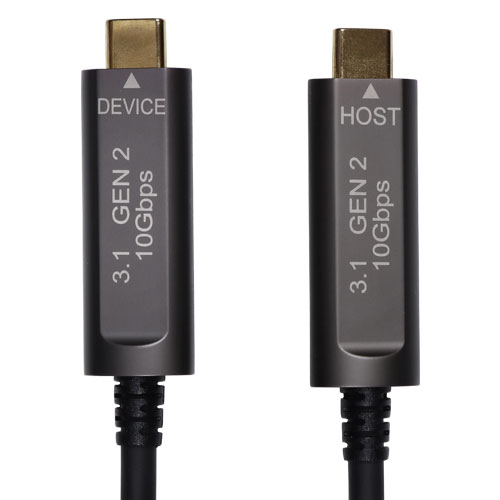 *This cable does not support USB-C® Power Delivery or Alternate Mode.
About FSR
FSR, established in 1981, manufactures a wide variety of signal management and infrastructure solutions for the AV/IT, Information and Communication Technologies (ICT), corporate, education, hospitality, government, and religious markets, including floor, wall, table, and ceiling connectivity boxes and wireways, as well as a full line of interfaces, distribution amplifiers, matrix switchers, seamless scaling switchers and HDBaseT signal delivery solutions. FSR offers live 24/7 technical and sales support throughout the country from expertly trained technicians and sales representatives. The Company is also an HDBaseT Alliance Adopter Member. For more information: www.fsrinc.com.
FSR Contact: Jan Sandri
973-998-2300• This email address is being protected from spambots. You need JavaScript enabled to view it.
Press Contact: Desert Moon Communications
Harriet Diener
845-512-8283 • This email address is being protected from spambots. You need JavaScript enabled to view it.