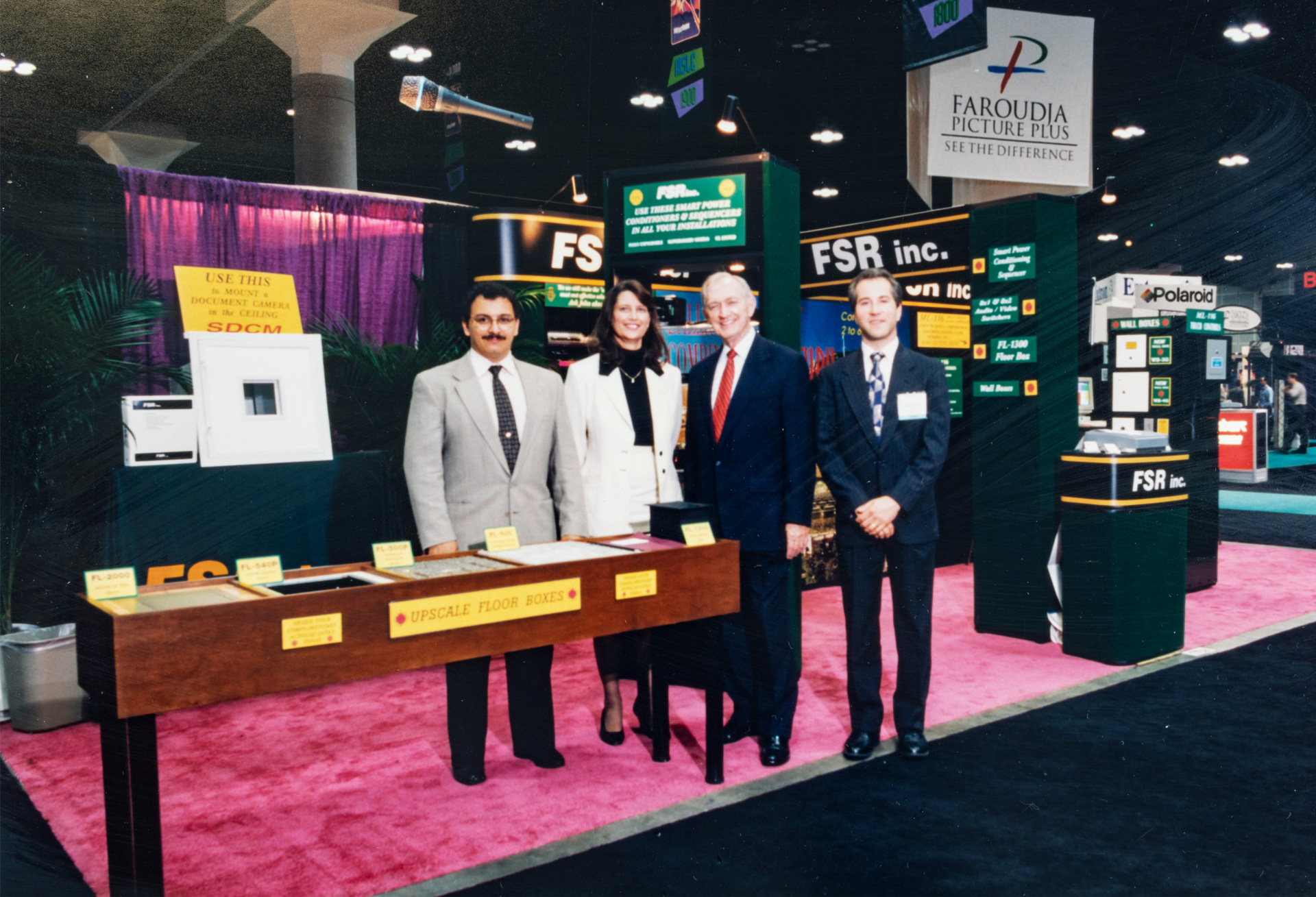 Back in the day when no computers graced our desks, cell phones weren't imagined, Selectric Typewriters were the hottest office gear and women were wearing hot pants, Jan Sandri and Bill Fitzsimmons met one another. A job interview in a Clifton, NJ restaurant, where 3 martini lunches were the norm, Jan was hired as Bill's Admin at the ITT Avionics Division in Nutley, NJ. Bill was head of PR and Advertising (with a BS and MS in Physics, and an MBA in Business). He was dynamic at the job, putting on the best parties ITT has ever seen, but always loved to create.
At this time, NSCA didn't exist and Infocomm was a miniature size of today's organization that had several different names along way. All this to say the AV world of consultants and integrators was young and growing. Wanting to get into the AV installation market, Charlie invited Bill to join AV Services as a partner, and surprisingly enough Jan was also offered a position. AV Services started bidding and winning projects from the Hubert Wilke Organization and the company took off. The Wilke Organization was the largest AV Consultant probably in the world with offices in NYC, CA, and England. Their consultants were talented, adventurous, and dedicated to the growing AV world. If you remember names like Irv Wood, Otruba, Catalano, Ryan, Parks, you remember a few of the greats of our industry. Tasked with doing a large Division presentation to Geneen (then head of ITT Global), we went to Charles Rodriquez, owner of AV Services, at that time an AV Rental Company. Bill was planning on using several slide projectors and needed to dissolve and fade images. Charlie said, "there is no equipment that will do that." Bill replied, "I can make those in my basement!" He did just that, the presentation was remarkable, and Charlie went back with several dissolve units to put in inventory. Clients liked the idea of the dissolves and Charlie came back for more units. Bill designed and built a few more, but before he gave those away, Jan wrote up an invoice and charged for them and all future units.
As AV Services began doing more and more integration work, Bill was creating more and more custom products for the different jobs. Jan had a daughter and son by then and was able to do the purchasing from home, and in the summer, next to the pool. AV Services was an early adapter of working remotely. Getting busy both with designing new products and watching over the integration of the projects, Bill, Charlie and Jan sat down and formed FSR. AV Services would do the integration and FSR would engineer and manufacture products. That was back in 1981, and the journey is still progressing today.