The CB-22/CB-22P Classroom Ceiling Enclosure is designed for classrooms, conference and meeting rooms with a projector and control equipment. This 2'x2' enclosure has ample room for two full rack pieces of equipment or four half-rack pieces on the built-in shelves. The unit includes an external AC receptacle and a switch/circuit breaker on the ceiling surface, and five AC outlets ergonomically spaced to allow room for wall warts inside the enclosure. A white rim door that you insert a ceiling tile into for a matching look is includ- ed. An optional fan kit and a variety of mounting kits are available.
The CB-22S Smart Executive Ceiling Enclosure is designed for classrooms, conference and meeting rooms with a projector and other AV equipment. This 2'x2' enclosure drops into any standard drop ceiling installation and provides power switching and distribution as well as shelves to mount 2 full rack or 4 half rack pieces of equipment above the ceiling. The Executive Ceiling
Enclosure provides one projector outlet facing the room and 2 un-switched and 3 switched ergonomically spaced AC outlets inside the box. A built in thermostatically controlled fan provides equipment cooling. The Executive is a "Smart Green Enclosure"with Smart Sense technology that detects the power state of the projector and uses the projector's power state to turn the switched outlets on or off. The cover is a white trim ring, similar to the ceiling grid, that holds a matching ceiling tile for a finished look.
The CB-22SP Smart Director Ceiling Enclosure is designed for classrooms, conference and meeting rooms, hospitals, hotels, etc. with a projector and other AV equipment requiring a higher degree of control and power savings. The Director has all of the features of the Executive, with the addition of the Smart Control Module. The Smart Control Module provides a built-in real time clock with scheduling software to automatically turn on or off the switched receptacles on a set schedule to eliminate wasted power including that of the projector. This will save energy and the dollars needed to replace projector bulbs by ensuring that the projector is off when the room is not in use. Because these unique ceiling enclosures will be used in many rooms in a facility, quantity pricing is available on each unit. Each unit is agency listed for the utmost safety in your installations.
You can now mount in DryWall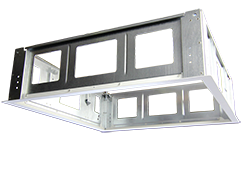 The CB-SR22 drywall mounting frame is designed to easily mount FSR's 1'x2' (CB-12) Ceiling Enclosure. The mounting frame can be installed in the ceiling using threaded rod, stranded wire cable, or screws through specific holes in the sides of the unit. The ceiling box can then be hung vertically, via the included cables, while the equipment is mounted and wired allowing convenient access to the components and cables.
C.O.R.E Ceiling Boxes Product Video Review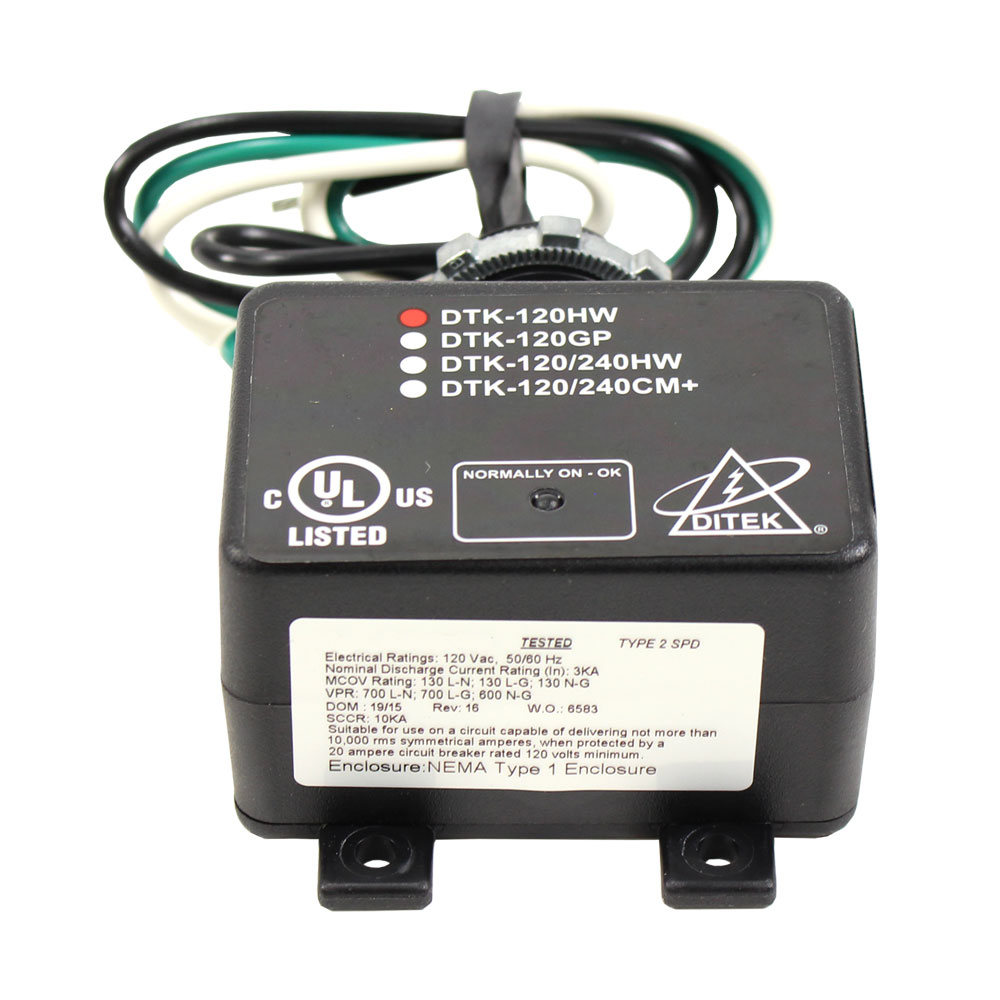 The optional SG-120HW is a "Type 2 Surge Protective Device" used to protect branch circuits against damage from electrical transients occurring on the AC line. It provides protection against transients in all 3 modes; Line to Line, Line to Neutral, and Neutral to Ground. A diagnostic LED indicates ground presence, system power and that surge protection is active.